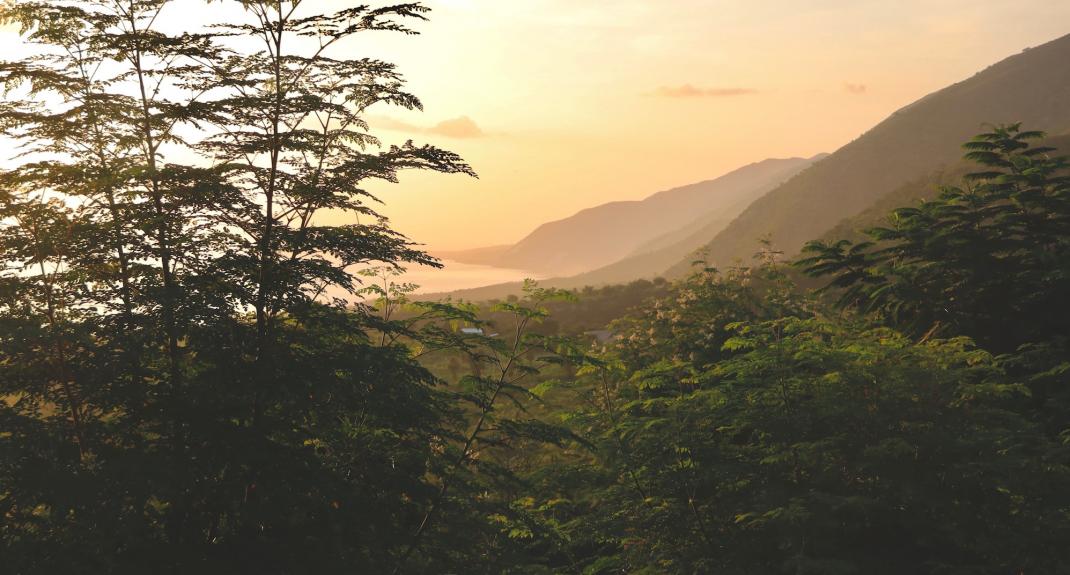 Teach in Haiti
As the third-largest country in the Caribbean, Haiti's numerous international schools offer fantastic career opportunities for licensed, experienced educators.
Options for teaching in Haiti
Exacerbated in large part by a series of natural disasters, lack of access to education remains a key obstacle to social and economic development in Haiti. Currently, primary school enrollment sits at around 85% and roughly 80% of students fail to reach secondary school, while the adult literacy rate is about 60%.
Haiti is also presently experiencing a shortage of qualified teachers. If you're an educator who is looking to make a powerful difference in the lives of children globally and have a rewarding, purpose-driven international teaching career, then teaching in Haiti could be the right opportunity for you!
Teaching jobs in Haiti
From primary and secondary schools to international schools and ESL language centers, there are a wide variety of teaching jobs for overseas educators across all subjects and experience levels in Haiti.
International school teaching jobs in Haiti
Certified teachers looking for opportunities to teach in Haiti can do so in international schools throughout the country, most of which follow an IB or North American curriculum. The majority of international schools are located in major towns and cities, like Port-au-Prince.
Teaching jobs in Port-au-Prince
Interested in landing a teaching job at one of Haiti's foremost international schools? Union School in Port-au-Prince is currently accepting applications from experienced North American educators who are seeking opportunities for professional development and growth as well as a chance to immerse themselves in the vibrant culture of Haiti.
Requirements to teach in Haiti
English teaching jobs in Haiti - Requirements for ESL teachers
Typically, the minimum requirements to land a job in a private language school in Haiti include a bachelor's degree, native English proficiency and a TEFL certificate. Teaching experience, while considered an asset, is not strictly required.
Teaching in Haiti - Requirements for certified teachers
Teachers looking to teach at an international school in Haiti should hold a bachelor's degree, preferably from a school of education as well as an active teaching license. Two years of related teaching experience is usually also required.
Salary and benefits while teaching in Haiti
Most international schools in Haiti offer a lucrative benefits package on top of your monthly salary, including flight allowance and housing.
Teaching Benefit Type
Teaching Benefit Details
Monthly salary
$1,750 - 2,200 USD, depending on qualifications and experience
Accommodation
Allowance provided
Airfare
Covered
Working hours
Up to 40 hours/week, 5 days a week
Vacation
July - September
Local and international health insurance
Included
Visas for overseas teachers in Haiti
Your school will be able to assist you with obtaining a work visa.
Living in Haiti
Are you considering teaching and living in Haiti? Better start working on that travel bucket list! A unique blend of French, African and Caribbean cultures, Haiti has so much to offer the adventurous traveler.
While some Haitians do speak English, Creole is the main language spoken so it's worth learning some of the basics before you go. Flavorful and not too spicy, Haitian cuisine has its own Caribbean/European flair that you won't find anywhere else in the world.
Cote des Arcadins, a series of quaint fishing towns, all-inclusive resorts and incredible beaches, is only an hour or so northwest of Port-au-Prince. If you're into hiking, you can also trek up to the largest fortress in the western hemisphere, La Citadelle La Ferriere.
To the south of the country, the historic town of Jacmel, which was originally established in the 16th century, was designated a UNESCO Creative City in 2014 to commemorate its ongoing cultural contributions and preservation of artistic traditions in the wake of the 2010 earthquake. Raymond Des Bains, also in Jacmel, is a popular local beach to visit and experience the sunset.
Country Information
Capital - Port-au-Prince
Language - Haitian Creole, French
Population - 10.85 million
Currency - Haitian gourde
Government - Semi-presidential republic
Major Religion - Roman Catholicism, Voodooism
Climate - Tropical
Quick Facts
A 7.0 magnitude earthquake struck Haiti in 2010, destroying most of Port-au-Prince and leaving 1.5 million people homeless. The death toll is believed to have exceeded 300,000 people.
At 747 people per square mile, Haiti is one of the most densely populated countries in the Western Hemisphere.
Haiti and Canada are the only two independent nations in the Americas that have French as an official language.
Haiti has the most mountains of any Caribbean nation.
Tourism is one of the biggest industries in Haiti, with almost a million people visiting the country by cruise ship every year.
Haiti led the Western Hemisphere as the first country to abolish slavery, 65 years before the United States.
Haiti's national flower is the hibiscus.