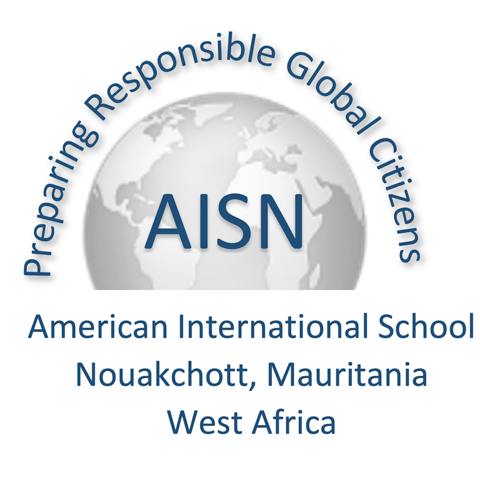 Featured Job
Secondary School Humanities / English Teacher
American International School of Nouakchott
Full airfare and yearly R&R to home of record
Middle School, High School
Bachelor
3 years of teaching experience
English, Humanities

Teaching Credential/License
A US teaching certification is required, along with a Bachelor's Degree in Education or Bachelor's Degree in English/Humanities, although a Masters is preferred.
Teachers who hold a non-US certification may be considered for employment provided they are willing to continue their professional learning through the acquisition of additional certification.
The ideal candidate will also possess expertise in Humanities and English and have successful experience teaching these subject areas in combined grade-level classrooms with a minimum of three years of teaching experience.
Competitive salaries
Medical insurance
Professional development opportunities
Retirement plan options
Furnished accommodations
Utilities allowance
Relocation allowance
Annual air tickets to home of origin
Excellent US health insurance
Contribution towards retirement
Great experiences and wonderful memories!
The teacher will be responsible for teaching a mixture of Humanities and English courses to students in Grades 6-12.
Approximately 75% of secondary students are EAL. Secondary school classes have a maximum of 15 students.
Being a flexible team player with high adaptation and communication skills, as well as a sense of humor, is a must.
Teaching couples are encouraged to apply.
Please include in your application the following:
● a letter of interest;
● resume;
● the names and contact information of 3 references who have directly supervised your teaching (one of which must be your current school Director) and 2 additional personal references who know your work and life history.
Established in 1978, the American International School of Nouakchott has a rich history of providing education to students from across the globe. With an established curriculum, based on U.S. AERO Standards, students at AISN learn key concepts and develop well-rounded skills in English, math, social studies, science, French, art, music, PE, and robotics.

AISN prides itself on offering an MSA accredited American education program for students from PreK - 12, and is the only school in Mauritania to offer American high school diplomas.

The school has a close relationship with the US Embassy and uses the attached former US Embassy's swimming pool, basketball court, volleyball court, and walking/running/bike path on a daily basis during PE, recess, and after school activities.

Our enrollment is approximately 90 students from 20 different countries. Classes are taught in English, often with combined grades, the average class size is 9 students with the largest class of 13.

Classrooms are well equipped and the school has high speed fiber optic internet. MS/HS students are required to bring laptops every day.

AISN has 15 teachers, from 8 different countries. The largest percentage of teachers are American and almost all our full-time teachers have a US teaching license. We pride ourselves on our commitment to the ongoing education and development of our staff. We have a substantial professional development budget annually which is used for group and individual training needs. 

We offer competitive salaries and generous compensation packages with excellent US medical, dental and evacuation insurances and annual return flights. Overseas staff are provided with great accommodation including all utilities. Nouakchott to a small community and it's easy to get around, do your shopping and meet new people.
Similar Jobs
American International School of Nouakchott
Nouakchott, Mauritania
License required
American International School of Nouakchott
Nouakchott, Mauritania
License required
American International School of Nouakchott
Nouakchott, Mauritania
License required