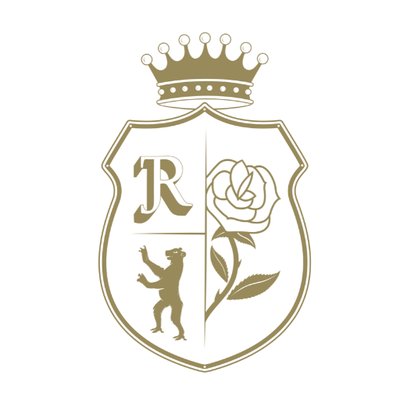 Featured Job
Mathematics Teacher
Institut auf dem Rosenberg
St. Gallen, Switzerland, Europe
Middle School, High School
Bachelor
5 years of teaching experience

Teaching Credential/License
Qualifications:
an appropriate degree with PGCE or equivalent teaching qualification.
the ability and willingness to teach International GCSEs/A-Levels, IB Diploma, and US High School Diploma/Advanced Placements.
proven track record of guiding students through the examinations for the above degrees with excellent grades.
dedication to the ongoing development and excellence of Institut auf dem Rosenberg and a commitment to the school's values and ethos.
All Artisans are unique and have different expectations for the design of their personal lives. While you have been selected as someone who is deeply committed to their work, we are giving you the option to decide for yourself how much you want to contribute and how much time you want to take for yourself. This is why we have a highly flexible approach to compensation beyond the base remuneration. The possibilities to get involved are as diverse as our team of Artisans, ranging from options to lead Talent & Enrichment (T&E) courses to help students with university applications.
We are seeking a high-level teacher of mathematics to join a successful department at one of the world's leading boarding schools, Institut auf dem Rosenberg. The candidate should be a motivational and engaging teacher to high-achieving international students. Candidates with the ability to teach applied mathematics will be prioritized.
We are particularly interested in hearing from candidates who:
employ modern teaching techniques and have a proven track record of excellent academic results, classroom management, and in-class differentiation.
have a proven record of accomplishment of teaching students of all age groups and differentiating effectively in the classroom.
have taught higher-level mathematics courses including AP Calculus and/or Further Maths A-level.
have prepared students for international competitions such as Maths Kangaroo and the Olympiad.
are willing to develop and implement the Rosenberg Curriculum.
are interested to take an active part in the Institut auf dem Rosenberg's extensive Talent & Enrichment program.
have the ability to lead on projects and work independently.
The School:
Institut auf dem Rosenberg is a prestigious and leading independent boarding school for students aged 4-19 years, offering an international education to pupils from all over the world. We have pioneered ways to educate children and young adults according to their abilities, talents, and goals for the past 130 years.
Our value-based philosophy is to educate students in preparation for the challenges of the 21st Century. The school offers International GCSEs and A-Levels, US High School Diploma with Advanced Placement examinations as well as the IB Diploma.
The school also operates a one-of-a-kind Talent & Enrichment program offering an abundance of co-curricular and sports programs as well as the world's first school-owned Creative Lab, a learning and experimentation environment.
We Offer:
a rare opportunity to work in a highly successful, entrepreneurial, and internationally renowned school.
a truly international environment with outstanding facilities.
collaborative colleagues committed to excellence.
an entrepreneurial working atmosphere, dedicated to ensuring every student can follow an individual development plan IDP® to maximize their potential.
attractive remuneration package and optional accommodation for those relocating to Switzerland.
Early applications are encouraged and the school reserves the right to appoint before the deadline for applications. Initial interviews will be conducted via Google Meets. Any offer of appointment will be subject to child-protection screening including reference checks with previous employers, and clearance from the Disclosure and Barring Service (previously known as CRB) or equivalent.
Rosenberg is a Swiss boarding school providing a state-of-the-art, holistic learning environment for responsible leaders of the 21st century. We are passionate about the development of meaningful learning experiences for children and young adults, typically aged 6 to 18 years.

Founded in 1889, our Swiss boarding school environment is renowned for its individual approach to education, enabling outstanding academic performance while featuring an unmatched array of Talent & Enrichment courses, all designed to broaden young minds and nurture their creativity.
At Institut auf dem Rosenberg we are proud to offer a uniquely contemporary learning experience, enabling exceptional academic results and personal development well beyond traditional education. Our outstanding team of teachers and professionals are more than just educators: they are true Artisans of Education®.
Teach in Switzerland to experience a first-class education system and some of the highest teaching salaries in the world. With growing demand for international teachers in all subjects, there is plenty of opportunity while living and working in Switzerland.
German, French, Italian, Romansch
Temperate but varies with altitude
Similar Jobs
Institut auf dem Rosenberg
St. Gallen, Switzerland, Europe
License required
Institut auf dem Rosenberg
St. Gallen, Switzerland, Europe
License required
Institut auf dem Rosenberg
St. Gallen, Switzerland, Europe
License required