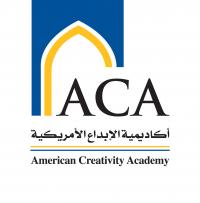 Featured Job
Kindergarten Teacher
American Creativity Academy
Furnished 1 bedroom apartment (including all utilities) 
Yearly round-trip provided
Bachelor
Early Years or Elementary Education

Teaching Credential/License
Accommodation provided: Furnished 1 bedroom apartment (including all utilities)
Airfare provided: Yearly round-trip
Vacation: National Holidays and School Holidays
Health Insurance provided
Relocation Allowance provided
Education Allowance provided
Tuition: Covered up to two children
Teach abroad in Kuwait! Teach Away is hiring Kindergarten teachers to teach overseas at the American Creativity Academy within Kuwait City.
More about this amazing Academy:
The school currently is accredited by the Council of International Schools (CIS) and the Middle States Association of Colleges and Schools (MSA)
The academic curriculum is based on the Core American Standards Curriculum
The Academy offers a comprehensive sports activities program to all students including volleyball, soccer, basketball, track and field, and many more!
Technology in classrooms including Classroom DOJO
Licensed teachers can teach in Kuwait's private international schools for the chance to experience life in the Middle East while earning an excellent salary and benefits. Hot and sunny year-round, Kuwait's welcoming residents and beautiful weather make for an incredible experience teaching overseas.